I have a Tc Helicon Perform Vk and i cant get the midi from my keyboard (Nektar Impact Lx61+) to trigger the Perform VK.
There is only one midi out on the keyboard which is usb, and goes into my laptop. From here there is a usb c output that goes to a steinberg ur24c. I then have a midi lead going from midi out on the steinberg to the midi input on the Perform VK. In GP I have set up a midi connection. Impact lx61+ to midi out on the ur24c interface. Have.i done something stupid?
All i want to do is route the midi signal from the keyboard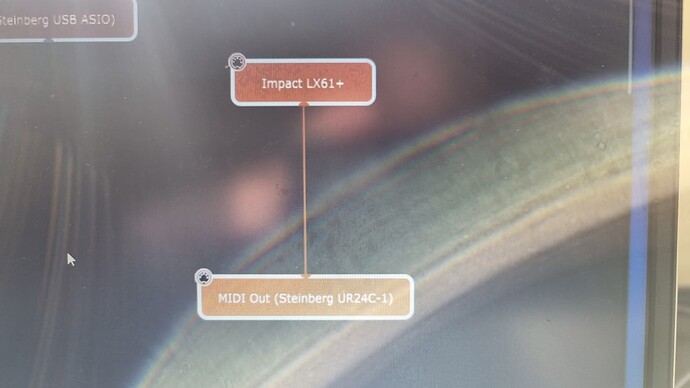 to the Perform Vk so that it can read the notes I'm playing.