As I announced here before, I am currently working on a DIY controller for GP. It will have the following properties:
8 channel strips, each with a 0.96' OLED display (to display the assigned sound or function) and a button (to trigger a sound or midi file, for example).
The channel strips also feature an RGB LED so that the assigned channels can be "color coded". The color-coding can be transferred to Neopixel LED strips that are mounted on the keyboards and mark the corresponding keyboard split areas. These LED strips are controlled directly via the controller.
Furthermore, the controller - which I will call GIGolo
by the way - has 6 buttons that can be used, for example, to step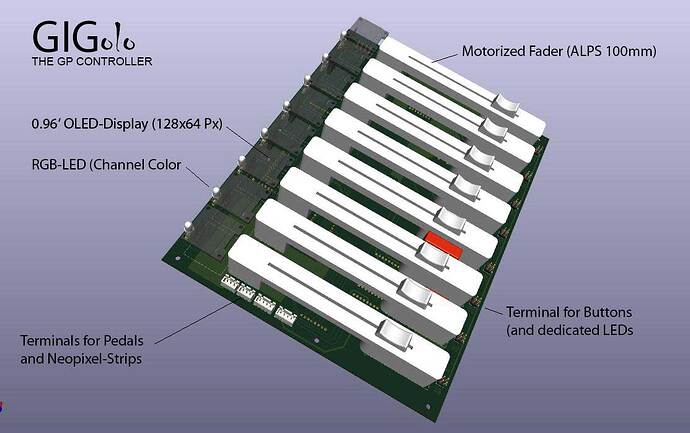 through songs or song parts. Finally, there are two analog inputs for expression pedals or similar, as well as 2 pedal inputs.
The circuit diagram is ready and the board layout is also in place.
I assume that I will have the GIGolo ready to use by the summer.