This gig file was created to have basic control of the Behringer XR-18.
Control is of the 16 fader, plus Aux (no 17-18)
See the comment file in back view for more info.
Mutes at the bottom will toggle the active status above the ch faders
also control over FX sends, and returns, with mutes.
Behringer did not provide midi control cc for the SOLOs
Meters have not yet been implemented
DCA control and mutes, as well as the 4 assigned mutes
ISSUES
The Master toggle mute works fine, however I have an issue with the Master fader (when moved quickly, creates some sort of midi looping, and although you can usually clear it by hitting the MIDI reset in GP4, it will sometimes crash the program and needs restarting.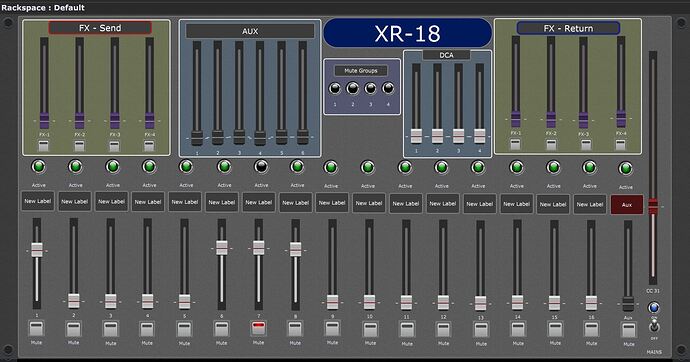 XR-18 panel (ver 1).gig
(1.3 MB)