I am trying to build a Rackspace to work with Stylus RMX: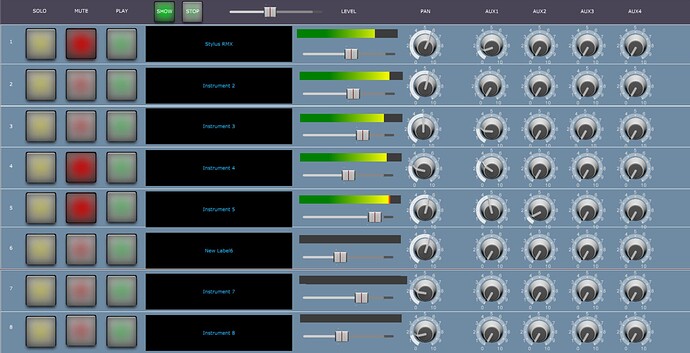 … but I am having trouble resolving some things:
I can set an instrument name to the plugin_name using
"SetWidgetLabel(InstName_1, GetPluginCaption(StylusRMX))" but I don't know how to get to the individual instrument names to display them in the Rackspace respectively?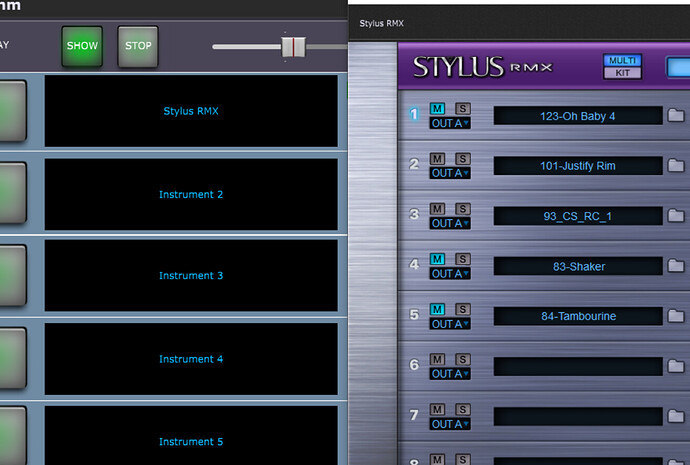 I can't see how to pick up the audio meters and display them on my Rackspace

Sometimes I activate the Rackspace and Stylus RMX starts playing automatically. How can I stop this from happening? How can I make this happen?
Stylus RMX Questions.gig (1.5 MB)