I'm getting the hang of it , mostly , I have a touchOSC 2021 template I'm using and constantly expanding .

I have some simple stuff , here's my issue … trying to add a button to control a widget , in this case a widget that is mapped to open/closer Plugin Editor .
scratching head because in touchOSC Mk1 you could simply set /button5/SetValue and off to the races.
in TouchOSC 2021 , its more like / parent.name / name …
I assume parent name is the page , and name is the object itself , in this case button5.
I haven't had any success open/close plugin editor … using direct Osc widget address and the basic Osc addressing , checking in Protokol that the Osc message is being generated from the iPad as well yes … the address Is correct and it's floating , whatever that means FLOAT 0 , FLOAT 1… digging and delving , soon no hair left to pull out lol .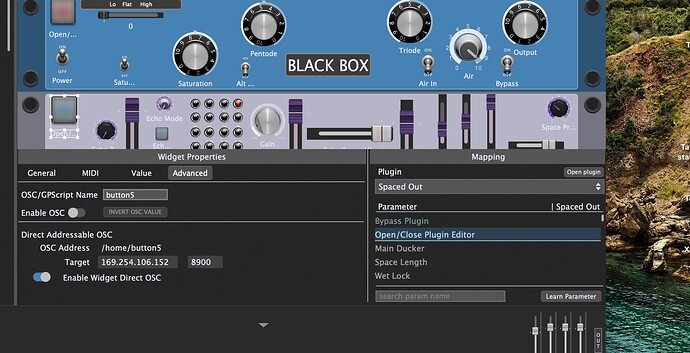 no issues connecting to GP from OSC using touchOSC , just trying to address that widget for Pete's Sake …