In this gig file, Mikko is replicating the layout of another favorite from TAL - their Jupiter-8: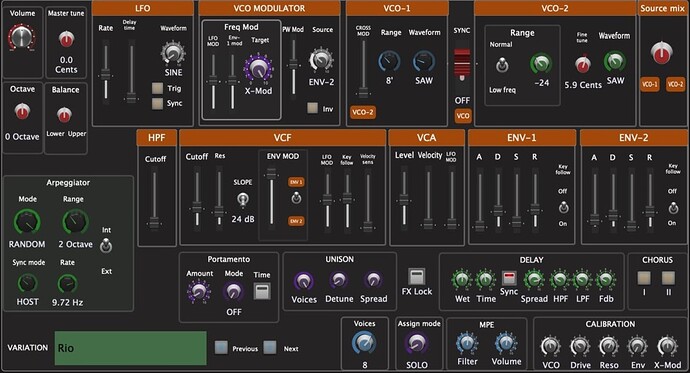 This synth is a little bit more sophisticated compared to the Juno 60 and fitting everything essential on one panel required some creative choices.
There are also Zenology Jupiter-8 and Arturia Jup-8 V in separate rackspaces.
–
Which of these three synths is best? Read Mikko's opinion in this discussion thread.
Download: Jupiter-8 Rackspace.gig (8.0 MB)
Credits: @mikkopat