Hi Brandon,
I've just checked on Windows 10 20H2, this option is still there. I have many results for the "dec35c318583" search query, but only two of them that include "Attributes".
Make sure that you click on the root entry in the registry editor ("Computer") before performing the search and double check that you didn't miss these.
When you set Attributes to 0, you'll be able to change the core parking setting for other power plans, as well, i.e. Balanced: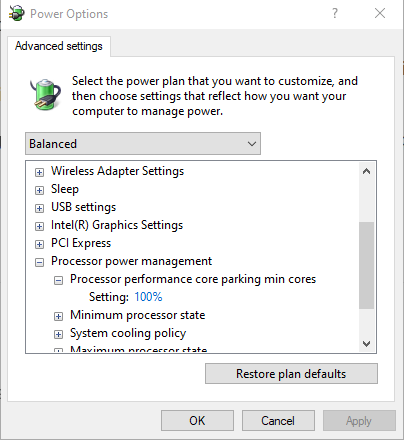 If you still cannot find these entries, I suggest that you simply proceed with another optimization tip.