Hey Guys again,
everybody using Enttec DMXIS Light Controller within GP?
I have a few racks and every time there is a PlugIn of DMXIS included.
DMXIS can have Presets for switching Lights and a widget should activate a preset of DMXIS by changig from on rack to the other.
But it works only when I move the slider or change the current widget value in the edit window.
Of course "also on rackspace activation" is enabled.
An observation: Loading the gig file seems to work off all rackspaces and in that moment at least 1 of the presets is called during that process.
But that is not useful enough.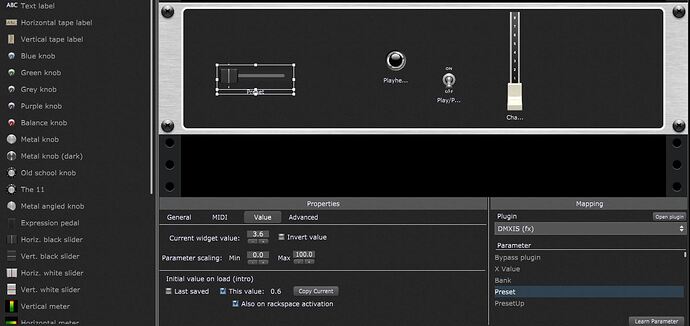 Another observation:
When I open the gui and click on another preset, leve the rackspace and come back to the rackspace, the preset is called correctly.