This post inspired me to create this thread.
It seems that many people are concerned particularly about their RAM usage and want to keep it as low as possible.
In the UNIX family (and their derivates), free memory is pretty much considered as wasted memory.
Free memory is the amount of memory that is currently not used for anything. For this reason, especially on servers, I like to consider free memory as wasted memory. – Hayden James
Modern Windows memory management systems also do a good job in handling computers' memory.
For example, in this thread you can see that with a decent audio interface you can get up to 90% of your CPU usage without any stability concerns. There were people reporting that they use Gig Performer with 78-85% RAM used.
I have two older Windows laptops running Windows 10 and Windows 11 with just 4 GB of RAM. I like to stress test Gig Performer and give it a really hard time going up to 95% and more of RAM used. You may wonder did it crash? No it didn't, the operating system was putting the data from RAM into the hard drive.
More stress testing: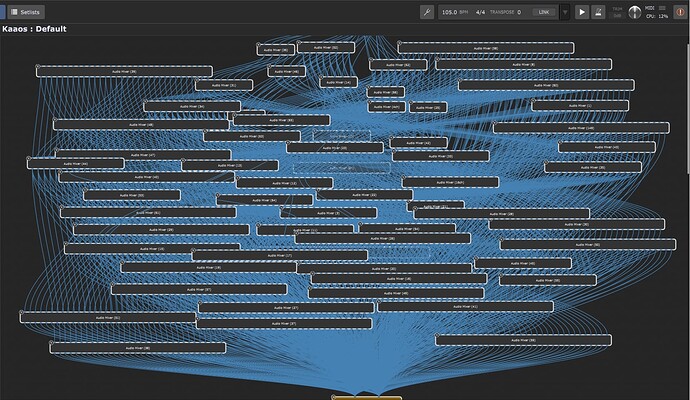 One of my stress testing activities: I created thousands of connections. All good.
Perhaps companies that sell various computer optimizers, RAM and registry cleaners, etc. (Who remembers TuneUp Utilities?
) popularized this idea that you should clean RAM whenever possible.
My advice is - don't worry too much!

While it makes sense to periodically check the performance indicators - make sure that you just enjoy your music and forget the techie stuff.