Here's a treat for all Stream Deck users: Gig Performer | How to install and use the Stream Deck extension in Gig Performer
Enjoy!
Hi Nemanja,
As a StreamDeck user I think this is great news. I haven't been able to locate the archive file to download from GitHub. Can you point me in the right direction? Thanks.
Which StreamDeck do you folks think is the best model to use for Gig Performer?
Also, is there a similar SDK etc. for the RJM Mastermind?
This is such a valuable tool. How can I add a button for Prev Rack and one for Next Rack. THanks guys
It currently works with variations.
If you want Next/Previous rackspace, you can add two buttons, map them to the corresponding System Action parameters, add them handles, and finally add two buttons in the Stream Deck application – of course, don't forget to match the handles you had previously defined.
Thanks @rank13 … I got the StreamDeck extension working with your help.
Hi @npudar, will the extension work with the newer Stream Deck that has knobs? Of course, I imagine you simply connect it to a knob widget in GP, but does the extension have knob function?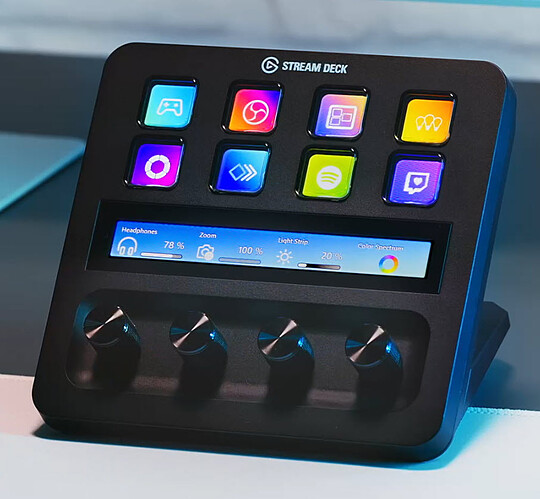 The extension doesn't yet support the knobs or screen. But you can use it in conjunction with the Stream Deck Midi plugin, which does support the knobs. It works just like a standard midi controller, including bidirectional sync with GP.
@DennisT2022
You can find this 'Stream Deck Midi' plugin on the Stream Deck app/store.
The additional documentation for it is at the developer's website: StreamDeck Midi plugin
I guess that screen and knobs will be supported at one point by @timothyschoen
Im finding the next and previous variation/song part button scripts on the stream deck work in rackspaces but not in setlist
For songs (the Setlist view), you have 'Next Song' and 'Previous Song'.