Hi!
I was watching Decap's youtube video today Ableton Zero Latency Tracking with GigPerformer major cheat code! 🤯 - YouTube
Immediately I went to the homepage and downloaded the trial version, but for some reason I have issues recreating it in Cubase Pro 12.
From what I saw in the video he is basically using GigPerformer as a rack to host VST instruments at very low latency to record the audio on audio tracks in Ableton (pretty much latency free).
I have this little setup just to replicate it: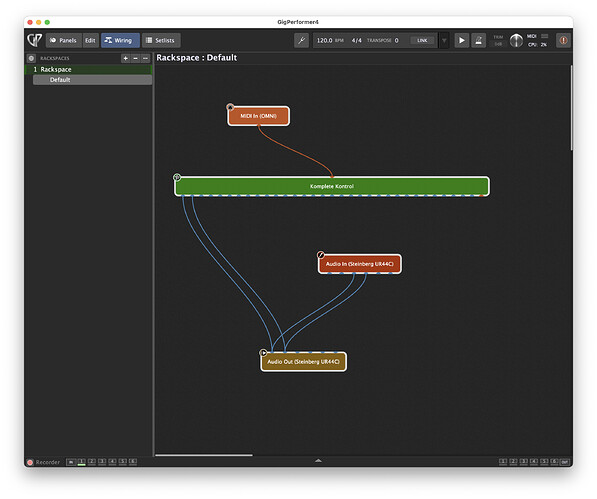 Basically I'm trying to host Komplete Kontrol in GigPerformer at a very low latency and then record that into Cubase on the Inputs 3/4. I was messing around with everything and I am pretty sure it worked earlier, but for some reason I don't get any audio in Cubase and I have no idea what I did to make it break.
Can anybody share some light on what I am missing here?