Is there a way to have the Lyrics/Chords window always on top ?
I'm now using 1 "small" 15" touchscreen mounted on top of my keyboard stand. But when I touch next song on the setlist, the setlist view comes on top. I could switch within the Lyrics view, but with he screen so small, there is a big chance I might hi the wrong one.
Perfect option would be if one could choose to display the Lyrics/Chords instead of the Racks. Is I control my parameters from an eternal controller. Something like his: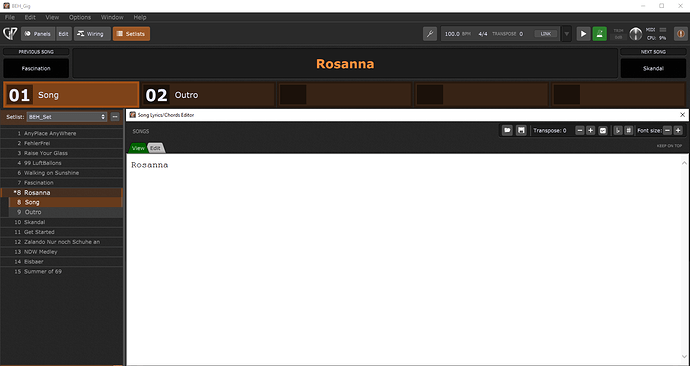 As second screen would be another option, but I'd like to keep the amount of extra periphery as limited as possible.