Worked beautifully. Pic doesn't say much … soundcheck was a bit hasty, but GP did the job perfectly.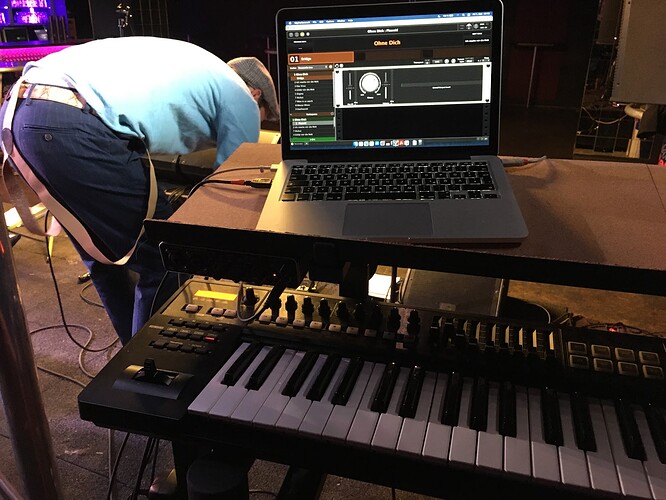 Thanks for sharing! Looks great!
Think so? I think it looks bare minimum
But that's what I need - glad not having to lug around tons of equipment.
Thank you very much for sharing your photo!
To complete this thread, here's a discussion from Gig Performer Official Users Group: Log into Facebook | Facebook
It's not the only bare minimum in that picture😀