Happy New Year to all the musician gods and Gig Performer gurus, I wish you health and happiness in the new year!
A quick question for an Elton John song I'm trying to humbly recreate - Funeral for a Friend. The scriptlet I was hoping for was to recreate the swell in a couple of synthisizers at about the 40 second mark of the song heard hear. Funeral for a Friend - Elton John
So what I'm trying to accomplish is when I switch to the song part that has the next two synths activated, I would like the swell to begin and turn up to maximum automatically.
If a visual helps, here's a snapshot of the rackspace, and I'm looking for: a) script to start on change in song part; b) script to turn up the effects/swell on two synth VSTs represented by the two knob widgets shown here.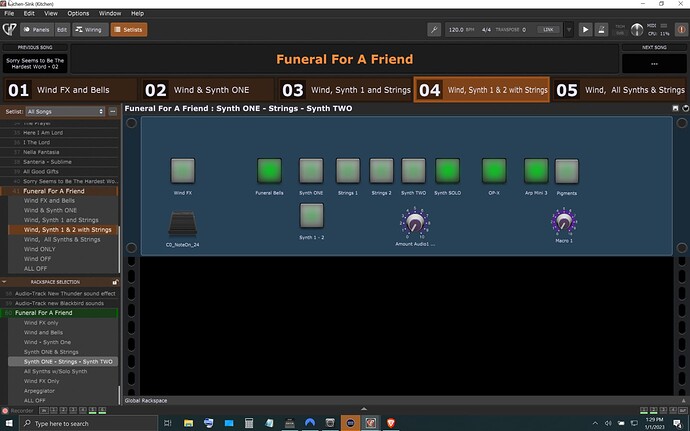 As always, I appreciate all of you here and all of the help and advice you have for your fellow musicians. God bless and Happy New Year to all!