Trying to send program changes to my Yamaha MODX when changing variations. It works only with 'simple' program change:

But I need to change bank and also page (live set) and it doesn't work: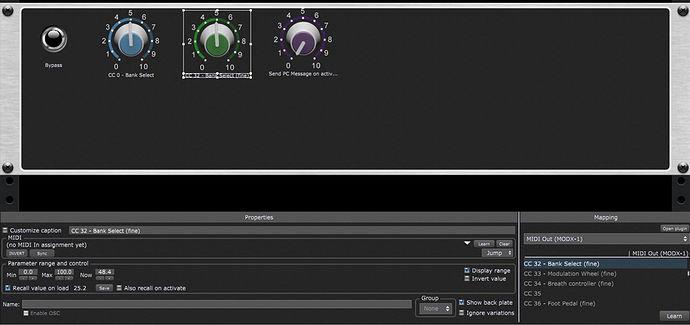 I can do it when I switch rackspaces, but I need this functionality with variations.

What am I missing?