This interesting and incredible setup is from Alan Minnear (@bigalminal). Alan performs with a game controller PS3 Guitar Hero!
He uses these VST plugins:
Music Labs Real Guitar
Strike 2,
UJAM Virtual Bassist
and UJAM Virtual Guitarist
Alan's main virtual instrument is Music Labs Real Guitar, and he uses it in Joystick Mode with a PS 3 Guitar Hero wireless controller. This controller allows realistic picking and strumming with all the plugins they produce.
The Nektar 49 keyboard is only used when he wants to include a solo eg. Mandolin, Sax, Uilleann pipe pipe, Flute, etc.
This is how he creates song, as described in this post:
I start a new song by setting up Strike 2 using one of its loops to the appropriate rhythm. Then I choose a bass pattern loop using a UJAM virtual bass. These two plugins sync perfectly. Then I choose a Music Lab guitar which is played in real time using the PS Guitar Hero.
I have been doing this for 10 years now, and don't know of any others using this controller live. It sounds fantastic.
In the meantime his setup evolved than what can be seen in the YouTube video, and here are a couple of images of the current setup: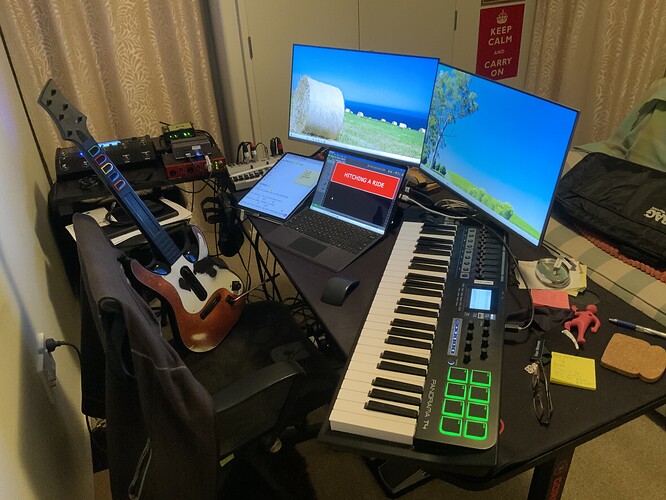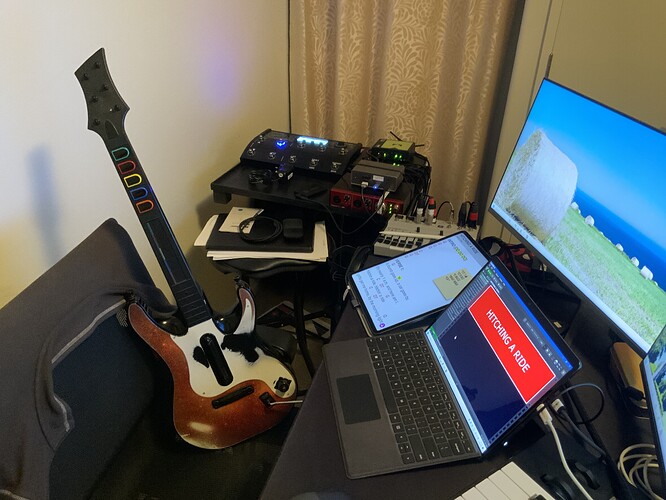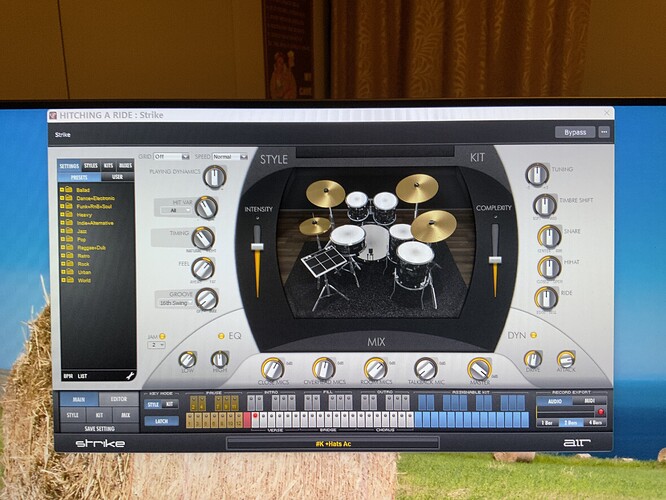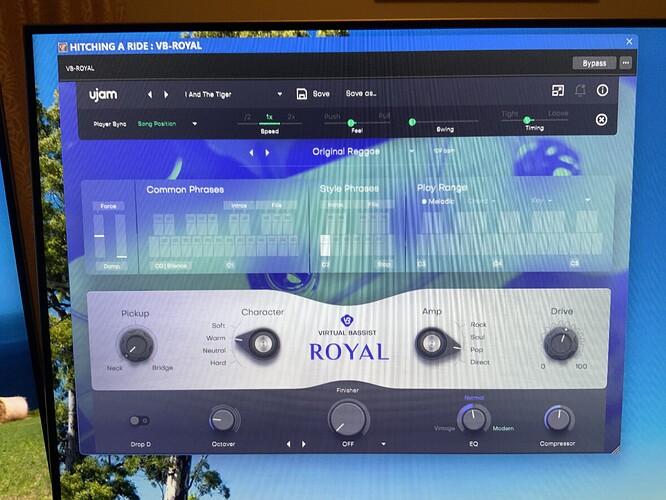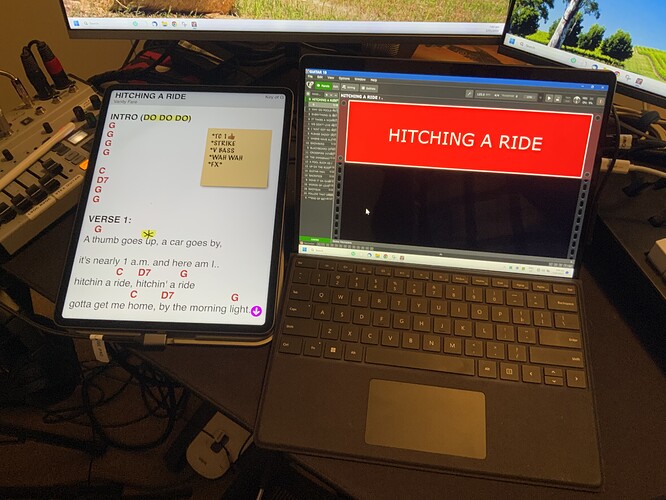 Setup details:
iPad Pro running OnSong
Bluetooth foot pedal.
MS Surface Pro 8 i7 with 16 GB or RAM.
–
I also found a photo from the media where Guitar Hero can be seen:

–
Alan is a Gig Performer user from v2 (more details).