In this rackspace you can find panels for AudioAssault Double Take, Echo Verb and Echo Vibe.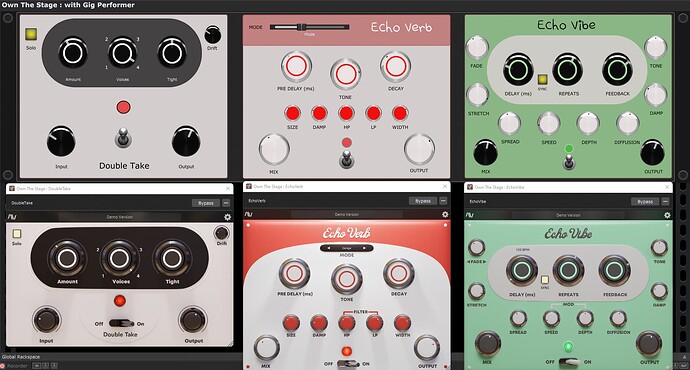 Double Take is a vocal take processor.
Echo Verb is an algorithmic reverb.
Echo Vibe is an original versatile delay.
Download: AudioAssault.rackspace (1.3 MB)
Note: All widgets are mapped to their corresponding parameters. Wire them as you want.