Hi, I would like a little help with a script.
I bought the Ultimate Stage Piano HD bank by Junior Porciuncula for Kontakt to use it on stage.
I prepared all my setup, widgets… everything is perfect but for a visual question, I need a script.
I made a button widget to select piano and a text label to display the model piano (1 to 44).
Indeed, if I select Piano 1 (Royal Grand 3D), I get the value 0 in the text label widget.
If I choose the 2nd piano (Velvet Grand), the displayed value is 0.0232558 (2.4 if I look at the Value Widget).
How can I make it display the values ​​1 to 44.
Many thanks for your help.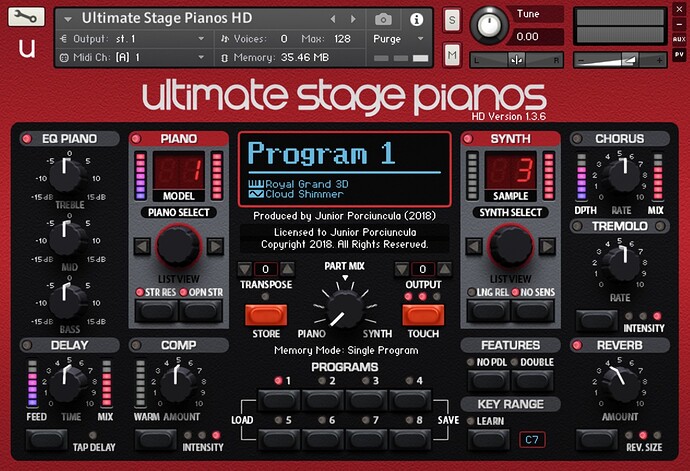 Or keywords "Ultimate stage piano HD" on youtube.