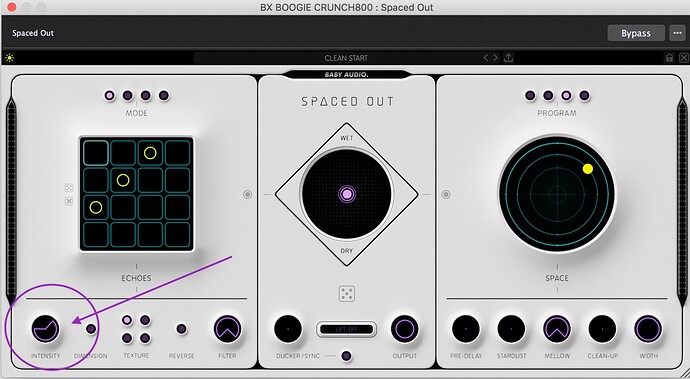 here's a widget issue I can't seem to address… these newer style UI 'knobs' in particular … this plugin
Baby Audio: Spaced Out… many of the user interface tweaks make use of a feature that is very visually forward , a circle that could be one parameter in one half the circle and a separate parameter in the other half of the circle , however when you associate a widget knob for instance , to that parameter in GP , you only control half of the user interface , only one particular parameter ! Is there a workaround for this , I'm not aware of any … THANKS !
p.s. the drop down menu to map 'intensity' is actually called 'echo feedback' in the drop down list , odd.