For those using nanoKONTROL2, this is a "clone" with all buttons and slides. In addition, there is a general output meter and a dedicated meter next to each slide.


In the wiring there are 2 vsts connected to a mixer. As all gigperformers know, everything can be easily replaced, mapped and remapped according to the needs of each project.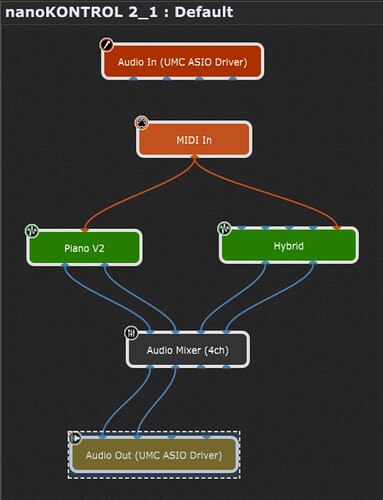 I hope this rackspace will be useful and help you take it to new heights.
Important: I updated this rackspace, adding a stereo meter for each fader and a 32-channel mixer. Feel free to change whatever you need.
Marcelo Gesualdi.
nanoKONTROL 2.rackspace (1.7 MB)