This morning, I created an account with "OpenAI API" which is ChatGPT. After logging in, I thought I would give it the acid test. So, I entered the question, "How do I turn off a note using GPScript?". Its response was: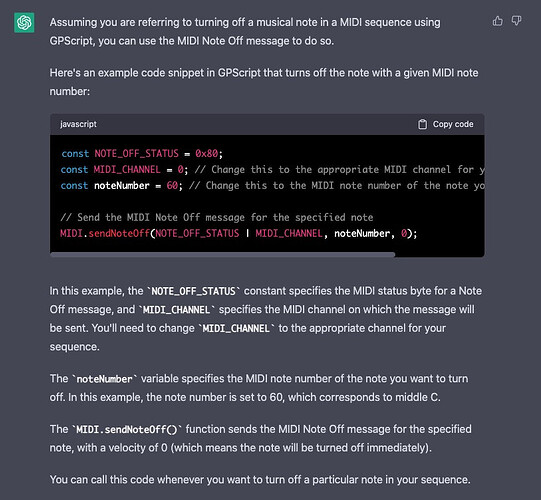 So, right away, I thought this code was copied directly from the manual by chatGPT, but I was wrong because I now asked this question, "Can you please explain "const NOTE_OFF_STATUS = 0x80;" and was immediately greeted with the following answer: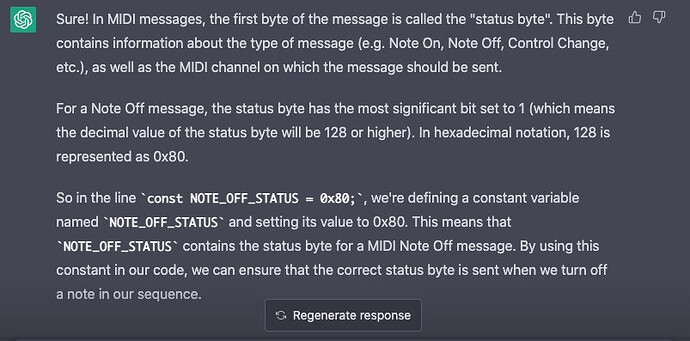 At this, I am overwhelmed and, quite frankly, a little frightened! LOL! Is ChatGPT trying to replace my friends in this community who help me so much?