Planning to run 2 guitar signal chains and 1 bass guitar chain to run my band out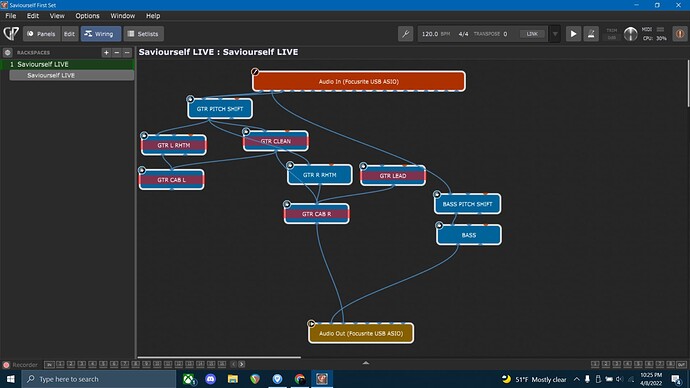 Currently using a Focusrite Scarlett 18i8 with GTR Left in Input/Output 1, Bass in Input/Output 2, and GTR Right in Input/Output 3,
But when I tested this, I had input 1 coming out of output 3. This wouldn't be ideal in a live setting because we plan to run out to Speakers or Cabs so we can't each others chains in each others cabs.
How do I wire Gig Performer to not do this?
Thanks!