My issue is in GP3, as I'm still waiting to upgrade to 4.
Okay, I'm using a Harley Benton MP-100 midi controller (formerly known as the MeloAudio MIDI Commander). There seems to be a small bug somewhere between this controller and GP3. Some other users of the controller has reported this too, so I guess it's on their end, not GP.
Anyway, the issue is that whenever I change Bank from 1-4 to 5-8 or whatever, the controller is resending the currently active PC message. So if I'm playing while changing Bank, I can hear and see the current rackspace being reactivated again and again. This is also shown in the MIDI Monitor: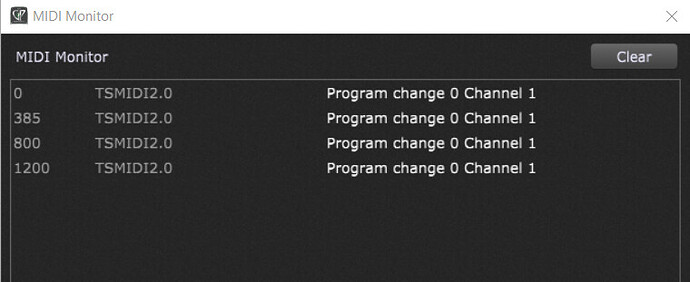 Pressing Bank Up/down on the MIDI controller
In the Global MIDI menu, there's a setting called Ignore bank switch commands and map to bank #.
The documentation says the following:
"Selecting this causes Gig Performer to ignore incoming MIDI program bank switch messages and stay on the specified bank."
This sounds like a workaround to my problem. However, that doesn't seem to do anything. Turn on or off, the MIDI Monitor shows the same thing and I can see my rackspaces react to being reactivated whenever I change Bank.
I've contacted the manufacturer of the MIDI controller about this, but not heard anything. So my hope is that there's a way to negate this problem inside GP instead.
If not with this setting, perhaps there's another way (through GPScript, perhaps?) that I can tell GP to ignore bank switch commands?