Mark Ludmer is a bassist, keyboardist, vocalist and multi-instrumentalist at his personal project Rock Pro Studios and a 30+ year music industry veteran involved in many cover bands such as In the Led (a Led Zeppelin Tribute), JUKEBOX 22 (classic rock cover band) and Heart of Blonde (Blondie tribute band).
Recording since the late 70s, Mark attended Sound Masters Audio Institute of Engineering, and then cut his teeth at Prime Track Studios in North Hollywood where he recorded 100s of local bands and some international artists on 2" tape with both 16 and 24 track head blocks (read more here).
In this Backstage with Gig Performer find out more about Mark Ludmer: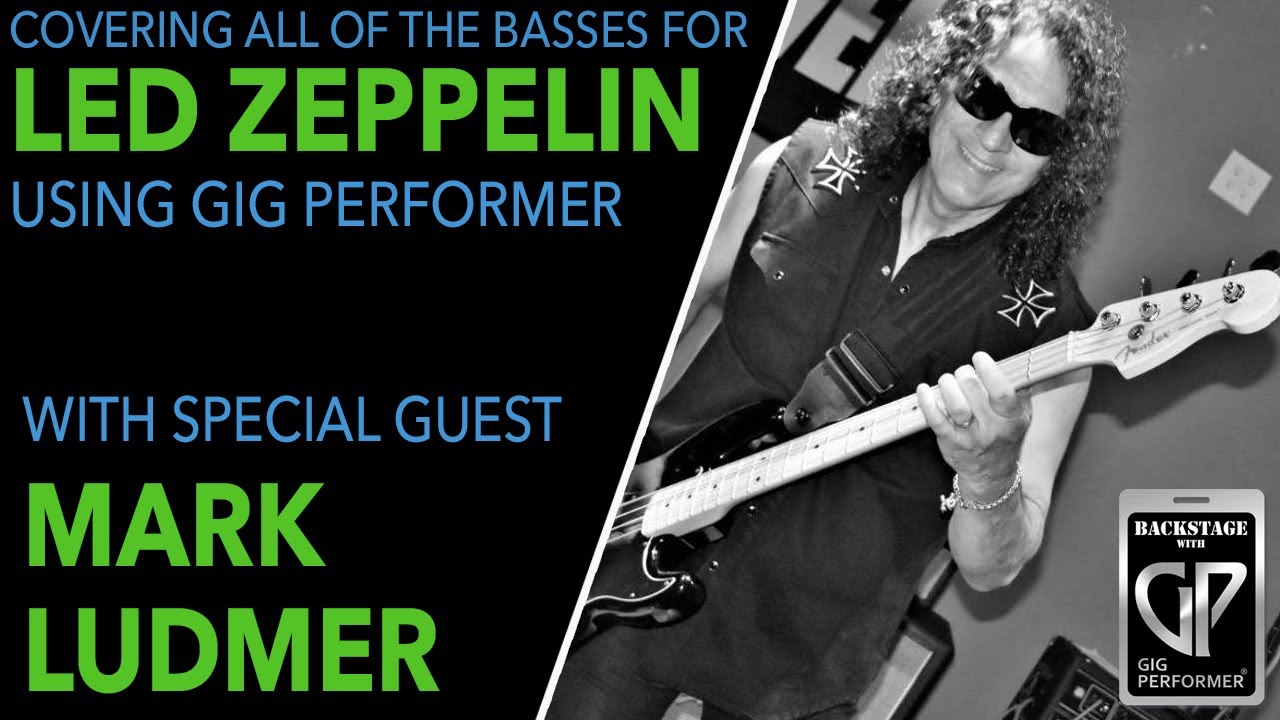 Here are a couple of photos: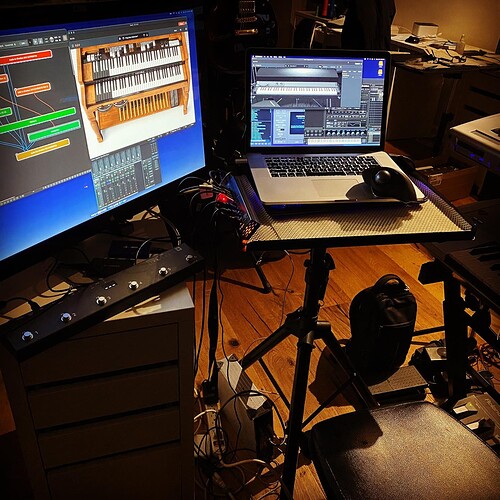 Gig Performer is killer! This will allow me to easily dial in all the complex sound layering I've needed while streamlining my multi-keyboard rig for gigs.

I've tried MainStage many times since 2015, and I think it's great with Logic, and using with basic instruments or basic rigs. But I had stability issues which I couldn't track down which made it unusable for me. So far Gig Performer seems very stable in everything I've thrown at it. With MainStage I was about to get a Muse unit or two, and was looking at how others were using it efficiently in more demanding setups, and it wasn't where I wanted to go.
–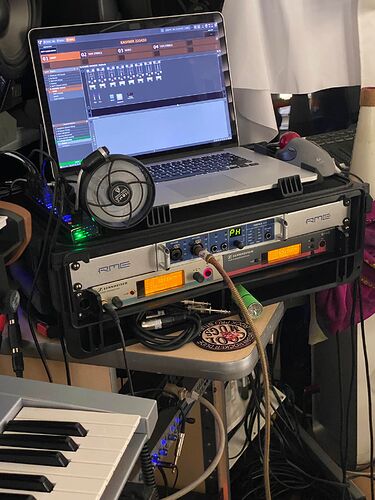 Keyboard Fly Rack, sporting Gig Performer on an older MacBookPro late 2013, tons of VST plug-ins with the RME FIREFACE UCX , plus Sennheiser IEM and Guitar (bass) wireless systems. Ez Pz for bass and keys fly gigs!
–
On his Facebook page Mark loves to post live streams of his setup where Gig Performer can be seen. Check out Mark and his bands.