Hello, I've been trying to use Global MIDI to map one of the pads on my midi keyboard to the tap tempo button but it simply won't work and I can't figure out why.
I changed the setting of the respective pad to a midi CC (channel 1, CC 20). Then I made sure this works by using the global midi monitor of GP.
Then I went to the Global MIDI window, chose the correct line in the menu and selected the correct midi signal by MIDI learn.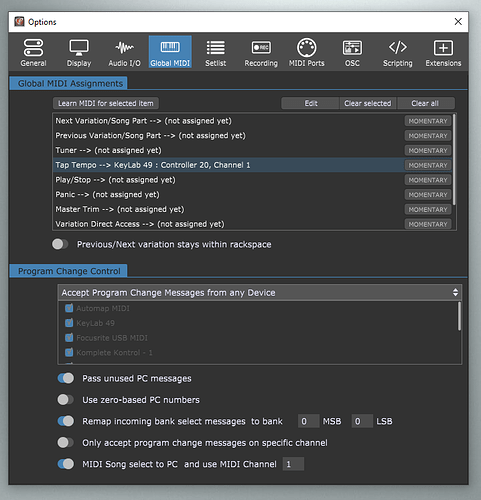 Then I closed all the options windows and repeatedly pressed the pad on the controller. The MIDI indicator in the GP window will indicate incomind MIDI data but the BPM value will stay the same and there's no indication that the MIDI signals do anything at all.