I am currently working on a script for keyswitching orchestral instruments.
The articulations can be switched via the keys from A to B in the lowest end of the keyboard.
I built three led buttons for each instrument, that work like radio-buttons and trigger those keys as well.
So now I can choose my articulations via the buttons and all will be stored in the Rackspace Variation.
Works like a charm.
The manual switching fron the keyboard still works, but those changes are not stored in the variation.
All as intended.
So far so good.
Then I wanted to have three LEDs underneath the buttons, to indicate which articulation is really active at the moment. I want to set their value only via script, when either one of the above buttons is pressed, or the keyswitch is pressed manually on the board.
When the user pushes on one of these LEDs nothing shall happen: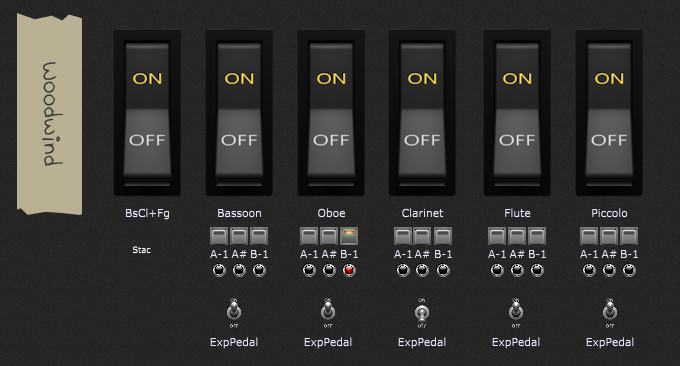 Would be nice to have some checkbox in the settings of each widget to make it unresponsive to user interaction.
Or at least there could be more callback functions than just "On WidgetValueChanged", which is called in three situations:
Widget changed via User interface
Value changed via Script
Rackspace Variation chosen
Then I could handle this myself.
Any ideas?
Thanks in advance,
Markus