Hi !
It's time for me to leave my z8 sampler to have a computer on stage ! As I don't really like to see laptops on stage, I made a little box to hide this !
Here is jorunna :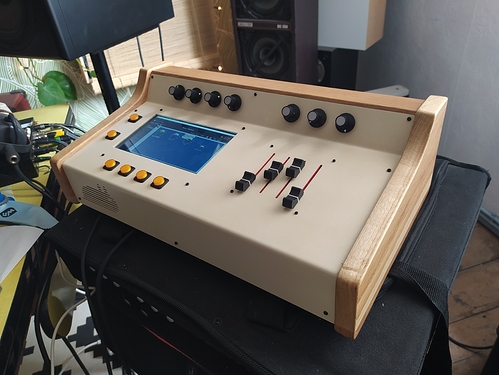 Inside is hidden a mini dell optiplex, a focusrite soundcard, an axoloti board for midi controllers and a small touch screen. I use extra expression pedals on it.
I use it for my midi keyboard and also as an effect processor for vocals.
Thanks gig performer to allow this to run perfectly on a modest computer !
This is for my band "temps calme" ( french band)
https://tempscalme.bandcamp.com/