Jeff Wheeler is a Chapman Stick player from Salem, Oregon. He shook hands with Stanley Clarke in his prime and had Jaco Pastorius (Weather Report), Tony Levin (King Crimson), and Mark King (Level 42) as his inspirations.
The Chapman Stick and Gig Performer go along very well, see them in action!
Gig Performer is software for his overall sound, effects, and recording. He trigger it through a Roland GR-55 guitar pedalboard.
Here are Panels and Wiring views for Rockin' the Pink Panther: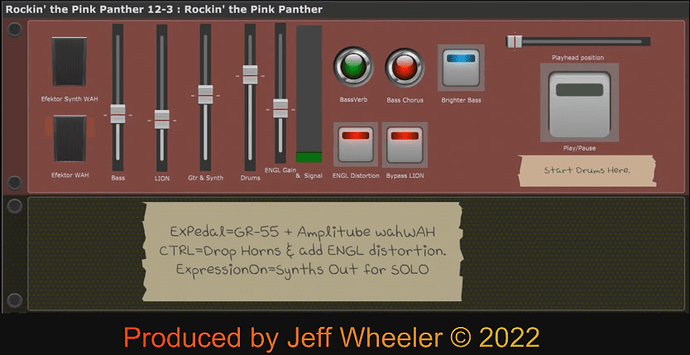 –
Here's another one - A Squirrel's Dream:
And Panels and Wiring views: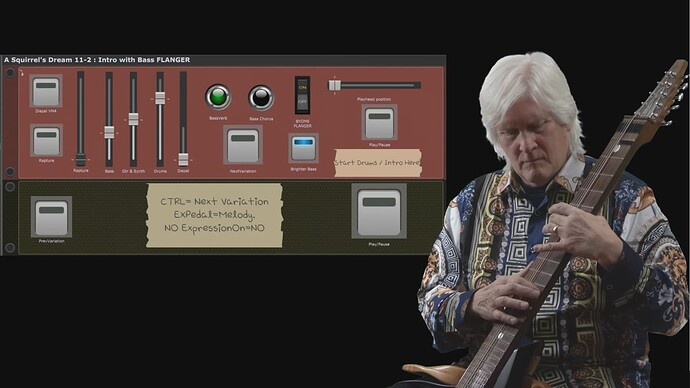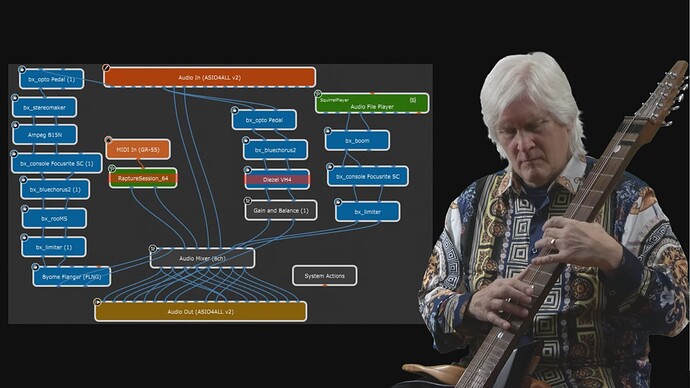 –
Learn more: