I was wondering if any of you are using Miroslav Philarmonik 2.0.6 on Windows and could tell me where the 59Gb instruments are installed?
I installed v2.0.6 from the IK Product Manager and could not load the plugin in either VST2 or VST3: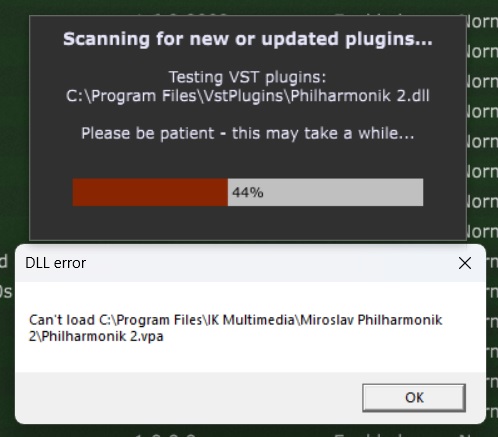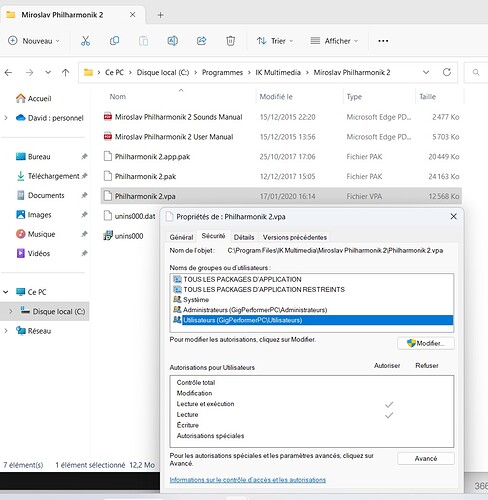 So, I googled a bit and a solution should be to install v2.0.5 first to load it once and then to update to v2.0.6 using the IK Produkt Manager.
After doing this the plugin starts but complains about missing sound libraries. In the plugin settings there is a DISK PATH pointing to a missing Sample Tank 3 directory. This caused a lot of crashes of the plugin leading a crashes of GP4. I found an \IK Multimedia\Philarmonik 2\ directory but most of the subdirectories are empty.
If you have this plugin running, could you please tell me what is the DISK PATH of you install and tell me if there are 59Gb of instruments data there?