This is how you can post your crash report in the forum.
When a crash occurs, please select What does this report contain?
–
Afterwards, click on the Export… button: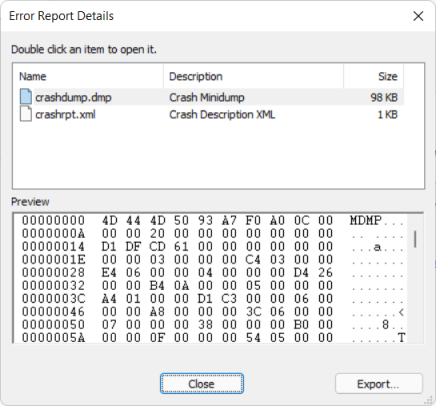 –
Give your report a meaningful name and save it in the desired folder:
–
Finally, attach this file here.