Hello once more, GP community:
I'm trying to replace my StreamDeck with an x-Touch Mini. Just got the Mini today, but I cannot get GP to learn any of the buttons, knobs, layers, etc.
The gig that I would like to add this to is using my Focusrite Scarlett 4i4 as the primary MIDI input.
I'm on Windows 10, and was using LoopMidi for StreamDeck, which worked fine (until recently the StreamDeck became unstable, kept turning off.)
I downloaded the x-Touch Editor, and I understand for GP, you need to be in Mackie Control (MC) mode, which I have done.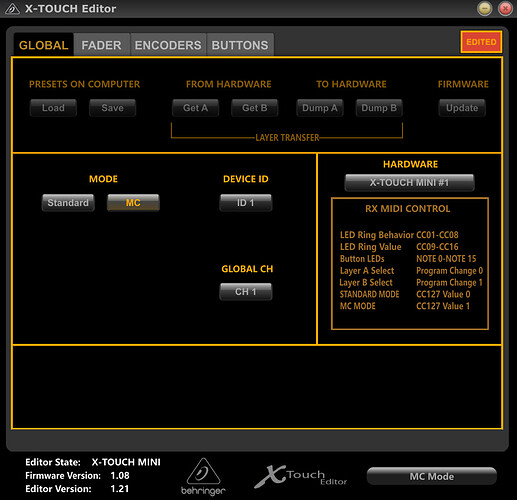 After this point, I do not know what comes next. I tried MIDI learning a simple Play widget, but nothing happened.
I also created a couple of Loop Midi ports for To and From GP from x-Touch…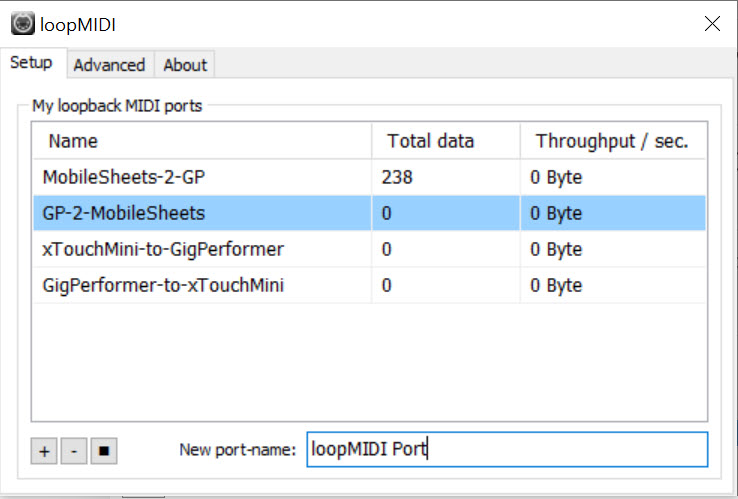 And those ports do show in Gig Performer: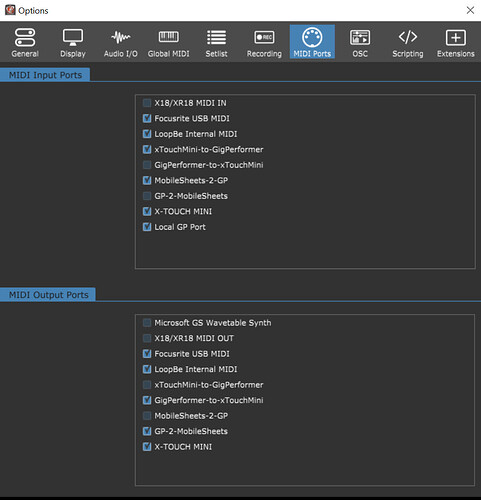 However, still, the x-Touch Mini will not trigger during any of the Learn MIDI functions.
I know I must be missing something. Any and all help is deeply appreciated.
Thanks in advance!