Harvey Jones is an American keyboardist and producer.
The Synthesizer is the indigenous folk instrument of my culture. I've been dragging the instrument in its various forms across studio hallways and stages for 30 years. Initially struggling to keep the thing in tune and now working just as hard to make it out of tune.
Harvey has been working closely with such musicians as Donna Lewis, Robbie Dupree and Chris Botti. And performing on recordings with Jerry Marotta, Robert Fripp, Sting, Paul Buchanen, Tony Levin and Carla Bley.
Harvey has a numerous television appearances, on shows like Letterman, Conan O'Brien, Top of the Pops and Good Morning America.
On his homepage, you can find his complete discography → LINK
Here's the complete list of credits provided by AllMusic → https://www.allmusic.com/artist/harvey-jones-mn0000090992/credits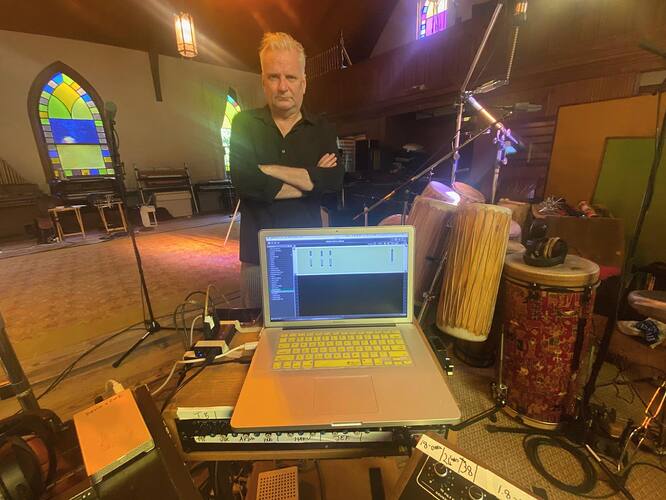 Below you can find a live show called "Stream of Consciousness" with Harvey Jones, Jerry Marotta, Arjun Bruggeman, and Sarah Perrotta at Dreamland Recording Studios (Gig Performer can be seen, as well)
Here are FB links: Facebook Link 1, Facebook Link 2
–
Harvey was also a guest in the Backstage with Gig Performer show - make sure to check it out: