A short video of me using Gig Performer in a theatre production: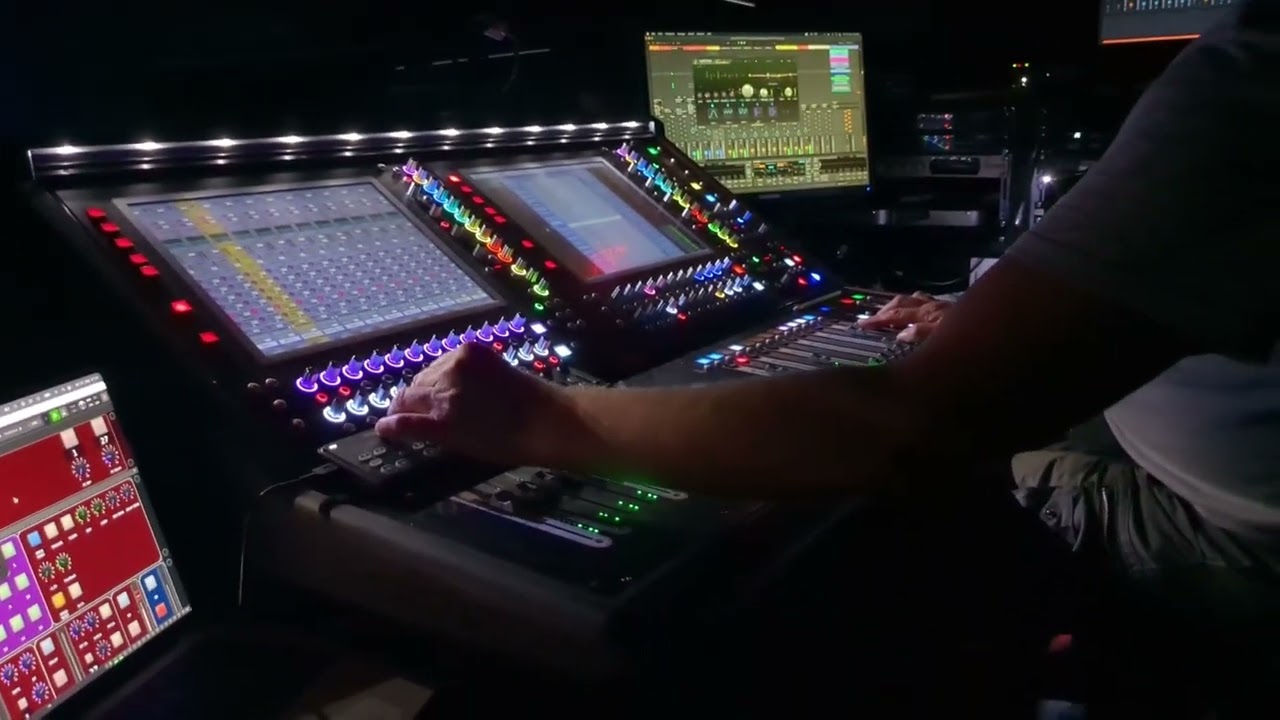 The little story behind is:
In June we produced a live tv version of a theatre performance called Dämonen for SRF2 (Swiss television), in which seven young actors go on a three hours trip through the city of Basel, accompanied by a camera (one cam, one shot, a real challenge for the camera people). During the run they speak about coming of age, fears, hopes, traumatas etc., very autobiographical.
Some parts are just pantomime with a techno style soundtrack, made by Berlin composer/producer Matthias Meppeling.
In the stage version the spectators sit in the audience room, watching the live transmission, which is transferred via LiveU into a YouTube stream, then processed in Touch Designer and finally projected onto a cinema screen.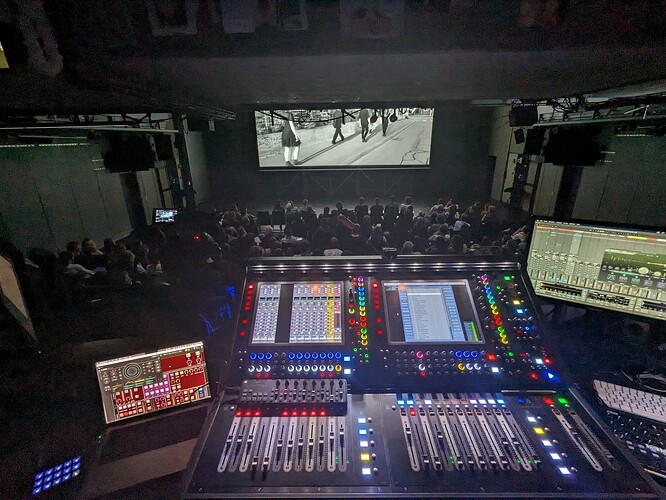 The original multichannel soundtrack is a mix of the processed live cam mic plus electronic music and live effects from Ableton. For those, who are interested, the routing is: Upstage L/R, PA L/C//R - Screen L/R - Surround Roof L/R, Surround Side L/R, Surround Back L/R.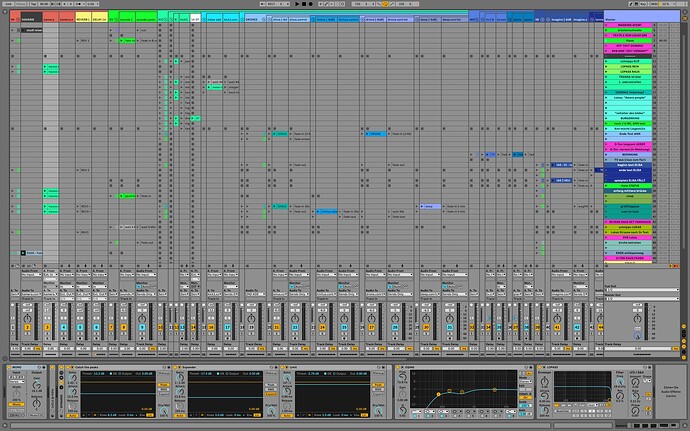 In the middle section of the performance all actors are wearing masks and do some strange things. To support the nightmare-like atmosphere I'm using delays and reverbs, improvising with the incoming audio (freeze, pitch, filter etc).
For the tv version I wanted to have more options, especially with the great Enso Looper plugin, some more effect stuff plus some pre-produced voice samples, in case the actors would not shout and scream as they should.
This took me to Gig Performer, because I didn't want to mess up my Ableton file and GP is easy going, light weighted and solid.
The gig file for Dämonen is a variation of my standard layout for live playing with the addition of some dynamic stages, just for for safety reasons. It's all programmed in the Global Rackspace, except for some rackspace variations with program changes to switch fx presets.

One more reason for the use of Gig Performer: I wanted to trigger Ableton from external, because those scenes can't be fired one after the other, due to many follow clips in the show file. Other than Digico, which are our regular mixing desks (SD7 Quantum and SD12), the Yamaha QL1, I had to use for the broadcast, is very limited concerning midi.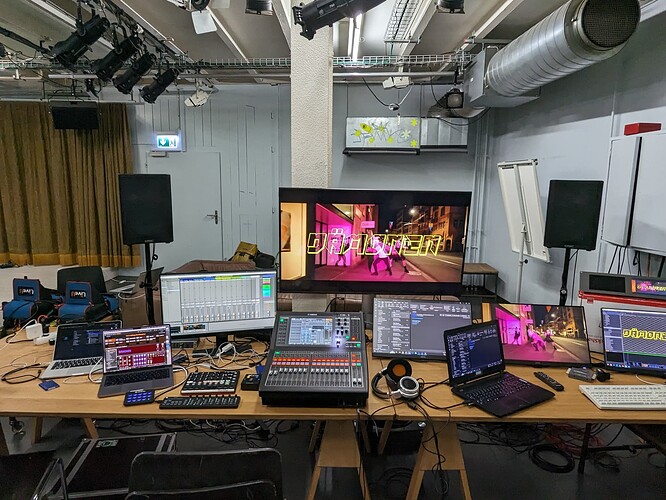 On scene level it can only send program changes but Ableton can't handle program change messages for triggering scenes…
The easiest way for me to solve this issue was GPs setlist.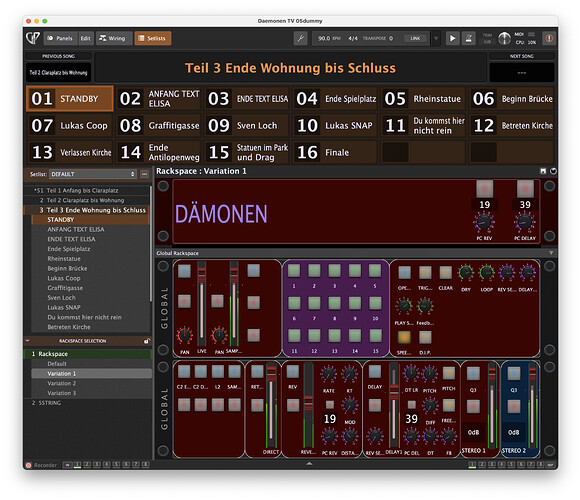 Finally: Before the broadcast I tried a normal stage performance as a test run for the broadcast (see the video), Otherwise i wouldn't have had a chance for a proper run from start to finish.
Main computer: Macbook M1 13" 16GB 2022 with Dante Virtual Soundcard.
Backup computer Macbook Intel 13" 4GB, 2015, RME Fireface, analogue connections
Most Plugins by Fabfilter!
Korg Nano Kontrol
AKAI MIDIMIX controller
Elgato Streamdeck
"That Little Box" fire button