Hello to all.
Sorry for my english it's not my language. I use google translate.
I purchased Lemur but can't get it to work with GP.
Below I explain my configuration.
I purchased the Lemur APP Version 5.3.7 (Android version) installed on the Samsung TAB 5s Tablet.
I connect my Tablet (Samsung TAB 5s) to the PC (Windows 10) where Gig Performer is installed (USB tethering).
Launch Lemur Editor on your PC and talk perfectly with Lemur APP on your tablet.

This is my configuration:
TAB Lemur

TAB OSC

I check correct operation also with OSC Data Monitor (simulation with Knob object on Lemur)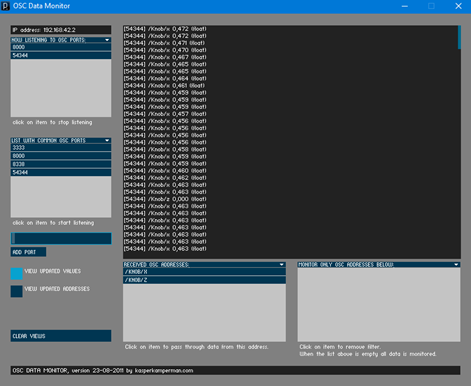 I configure GIG Performe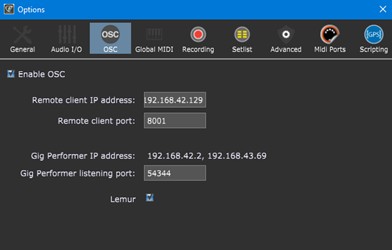 Save the file
I leave GIG Performer
Restarting GIG Performer
I create a Knob Widget and activate OSC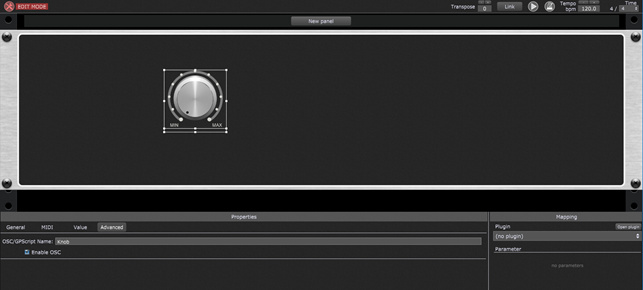 No communication is activated
I move the wheel on Lemur and GIG Performer does not accept the action
I move the wheel on GIG Performer and Lemur does not acquire the action
I also try to use your example file for Lemur ……

… but it does not work.
What am I doing wrong?
Thank you all in advance for your support