Perhaps a stupid question, but where and on which form do you get the IR files to be loaded in this plugin?
Not stupid at all… you have to have your own IR files. There are many options available. You can purchase them commercially or find some free ones.
Some are great for cabinets, others can actually transform the sound of your acoustic instrument.
Here is a link with some explanations and at the bottom links to paid and free IR files. These are guitar related, but can be used for anything.
3 Sigma Audio is creating nice IRs for acoustic instruments for example. See here:
Free is nice, but I think I'll pass. The IR selection is cumbersome. The VST3 also seemed to lose the IR name from the top of the plugin after you close/re-open - so you can't see what you had selected
Because I mostly use pre-mixed IR's from York Audio (fantastic btw!) the free Melda MConvolutionEZ suits me perfectly.
I even like how it exposes the IR's from your system folder as a parameter, so you can use a widget to see/change the IR: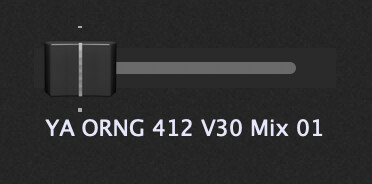 Yeah - IRs are a big deal for me too. It's incredible how they change the sound and then you realize how big a role a cabinet plays in your sound.
Have to say that I love the new super cabinet from Overloud. They did it right, the selection is awesome and easily configurable visually so you can change the cab, the mic type, position etc…