Folders and file organizing.
Hello David, I am trying to best organize my GP folders and files.
I have my some folders on my desktop (see photo 1) for Gigperformer that contain tips, shared gig files, etc. You had recomended keeping files related to GP in the Documents folder, (not so much the links and tips) but things that directly work with GP.
See (photo 3) to view folder contents in my desktop folder.
I do not recall what folders that are normally created when first installing GP, but I would like to make things a little more logical, to me at least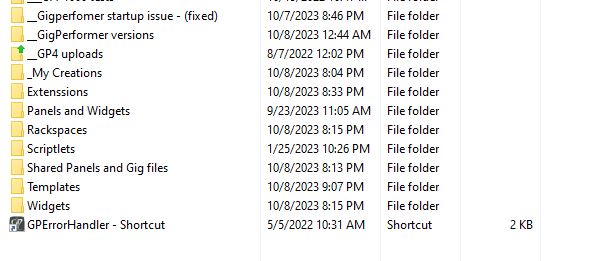 .
If you look at (photo 2), you will see some of the things I feel should be moved to the Documents folder, or migrating some of the files to the appropriate folder in documents. I have previously added some folders or renamed them in the documents folder to keep them in a logical order.
I appreciate any of your thoughts on this. Thanks Glen Short.