I'm wondering if there's a way to embed the PC/bank information of a song in the All Songs list so that when that song is added to a new setlist, it retains that information (much in the way that it retains the tempo information).
I can set the PC/bank info in All Songs view here…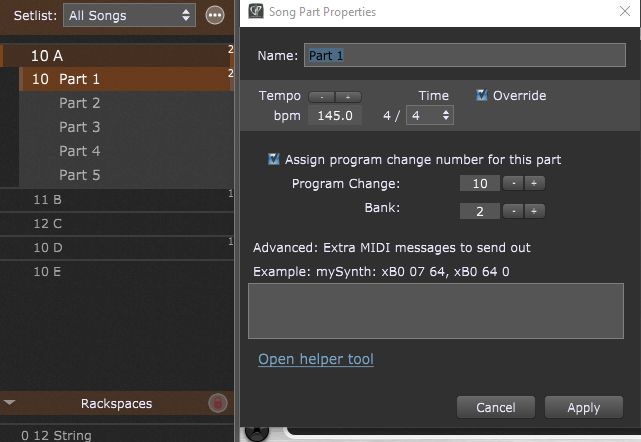 But when I add those songs to a setlist, I lose all that information…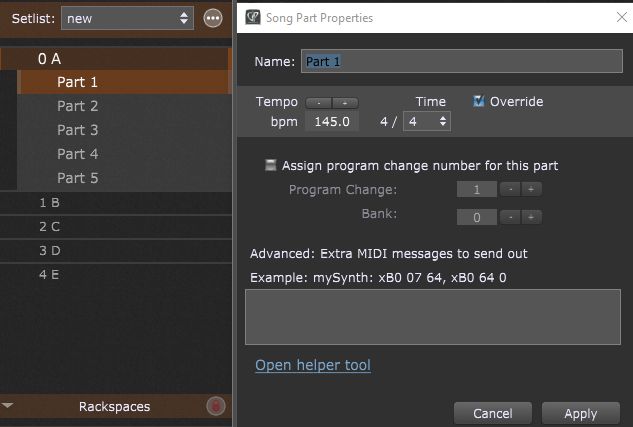 My setup is such that the PC/bank and tempo info is hard-coded in midi messages that GP receives from my looping sequencer. As such I don't want the info that I input in All Songs view to change when I make setlists. The overridden tempo info comes along for the ride for each song into the setlists, but the PC/bank info doesn't.
If there's a way to make it happen, I'd like to know.
If there's not a way to make this happen, then this post is a feature request. Something like an 'Override in all setlists' checkbox in the current Assign program change number for this part section.