Don Jackowski is a freelance musical artist and composer at Almost Ten. He performed as electronic keyboardist/MIDI specialist/programmer with the Baltimore-based band Hero since 1995, and also provided live wireless video support for private events through Hero Entertainment.
I promised I'll share interesting posts from Gig Performer Facebook group (I believe that there are users that don't have a Facebook account), so - this is from the Facebook group!
Might be doing a McCartney tribute band fill-in gig, Live And Let Die is on their playlist. Had to see if it was possible to replicate Sir George Martin's 40 piece orchestra arrangement playing it live with just the sounds in my rig, no backing tracks or sampling from the record. Gig Performer really made it possible to come up with various layers and tunings. Still learning the best way to do things, there are so many options, could probably clean things up a little, but, hey, if it works….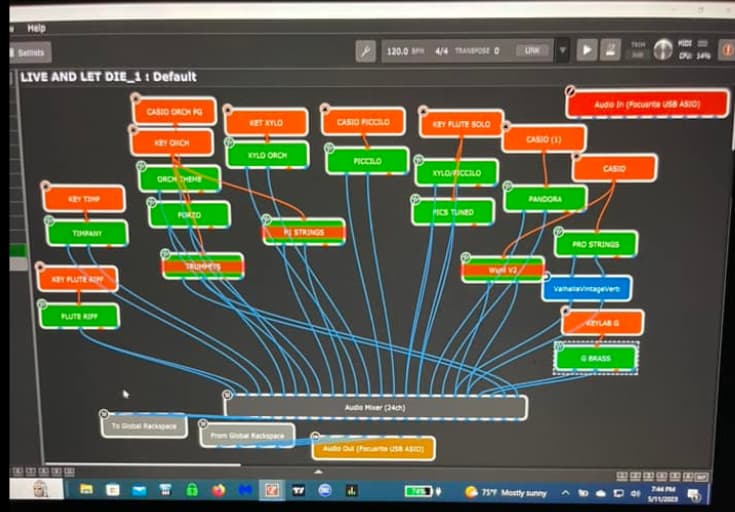 This is how it sounds.
–
–
Link to the Facebook post - LINK.
–
The flute riff is in Project Sam Symphobia, timpany is from Sonuscore The Orchestra, the brass Braams is from the Kontakt factory Brass Ensemble.
Top keyboard is an Arturia Keylab 61 MKII, bottom is a Casio PX5s. Don likes the Casio because it's so light but still has a decent action.