Hi everybody,
I'm still pretty new to GP and so far everything worked perfectly well for me. The possibilities in GP are amazing! But now I am experiencing problems with the InstaLooper (x64) plugin in GP4.
Anytime I load the plugin, it seems to me that the Windows Zoom level is being deactivated. I am running GP on a Surface Book 3 with a resolution of 3,000 x 2,000 on a 13.5 inch display so Windows automatically uses a 200 % zoom level. Now anytime I load the InstaLooper plugin the GP window turns small (about 1/4 of the display) and so do any buttons and text etc. If I maximize the window again all the buttons and text stay small and can hardly be read.
Here are some screenshots (full screen) with my test rackspace to see what I mean. The first screenshot is what GP looks like normally: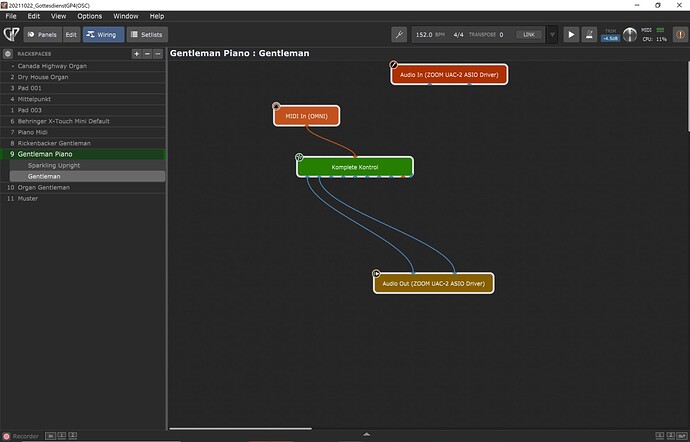 This is what it looks like after loading InstaLooper: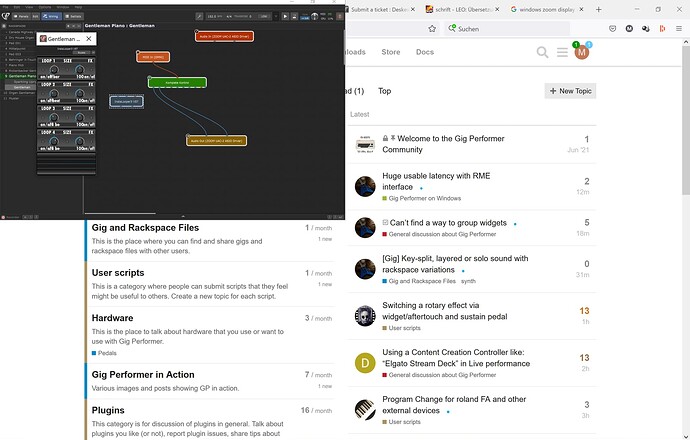 And this is after maximizing GP again with InstaLooper loaded:
I tried saving the file, closing GP and reloading the file but it won't change anything. Anytime the plugin is loaded I have the same issue.
I then tried loading the plugin in Ableton 10 and it worked fine, no problems here.
If anybody wants to give it a try, the plugin can be downloaded here: https://freevstplugins.net/instalooper/. I assume there are no issues if you do not use Windows Zoom functionality.
Does anybody have similar problems and maybe has an idea how to fix it?
I hope you get what I mean. English isn't my first language and this technical stuff isn't always easy to explain
Thanks in advance for any help!
Micha