I wanted to hide a label when it's empty using the lines
if readmeText == "" then
   SetWidgetBounds(ReadmeWidget, [ 0, 0, 0, 0])
end

However, for a label this results in:
On the other hand, in the Edit Panel window it's showing in the same form. I can imagine if it's hidden, it cannot be selected anymore for editing.
Just to be complete, the definition looks like below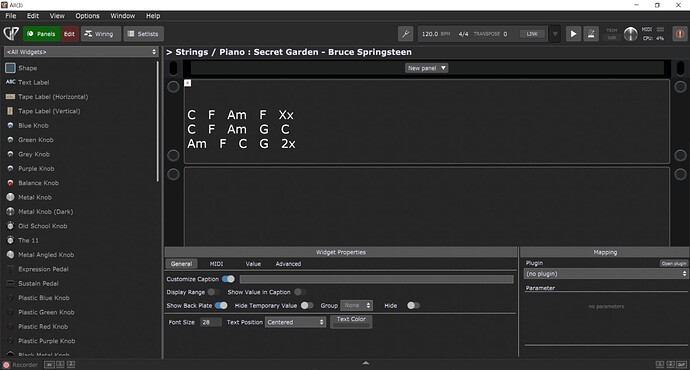 It would be even better if there was a dedicated function for hiding/showing a widget.