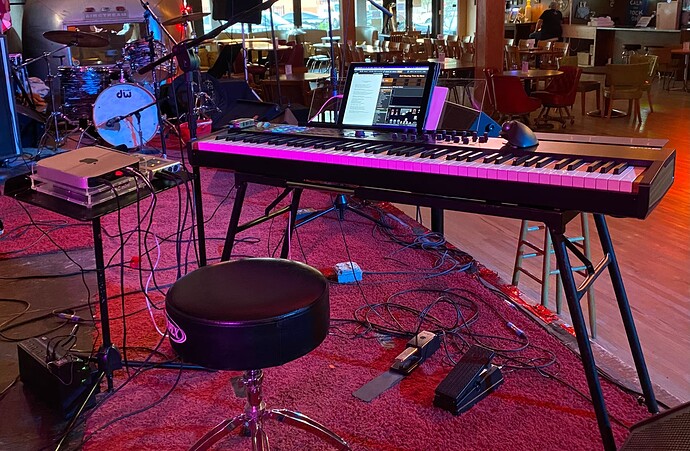 It's so nice when it all goes well! Kudos to GP!
EDIT: A note to comment on the latest rig…
Arturia KeyLab Mkll - 88
RME BabyFace Pro interface
Mac mini (late 2014) macOS Monterey 12.4
3GHz Dual-Core Intel Core i7
16 GB 1600 MHz DDR3
1 TB SSD
iPad Pro used as monitor via Luna Display dongle and USB
The Mac mini is sitting on a adjustable speed platform fan cooler
APC Back-UPS 900VA Battery Backup & Surge Protector
Also…The iPad pro also serves as a backup as it contains several piano, organ & synth plugins with which I have a "rackspace" set up within AUM Audio Mixer. All it requires is a quick USB connection change.
(See this page for more: John Talley)