Here is my rig, used solo. I also have used it in a band, without the bass pedals. I do summer outdoor shows (AKA 'Porch & Patio Circuit'), where I live. I voice four instruments at a time (upper/lower split on both keys). Pedals are for bass and drums. Instruments are acou guit, elec guit, fiddle, piano, organ, brass, ect… I'm also singing.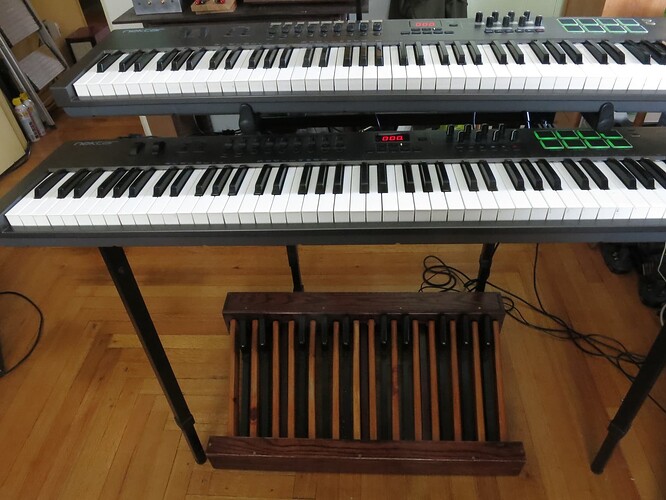 I'm running 17 instances of Kontakt, plus a few stand alone instruments. Have GP running on a 2012 15" MacBook Pro 2.7ghz 16GB ram. Audio is a UA Volt 2 (new this year). Previously ran an MOTU 828 Mk II FW.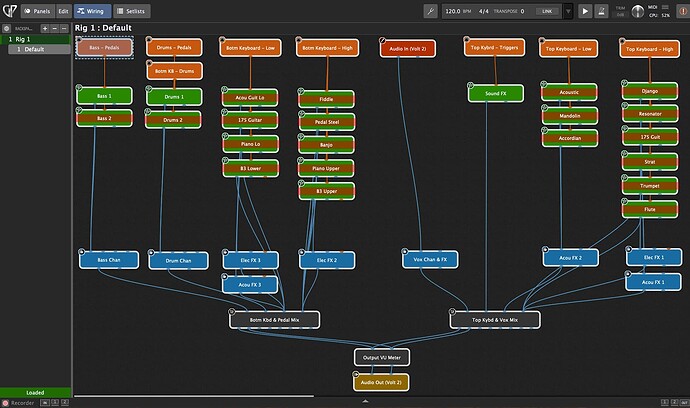 I switched from Mainstage a few years ago and have never looked back. GP has been fabulous!