Gig Performer 4 introduces a new widget scaling mechanism.
Here's a tip to create a step function:
(1) Shift + click the linear shape:
(2) A dialog box will open, prompting you to enter the number of steps (e.g. 8)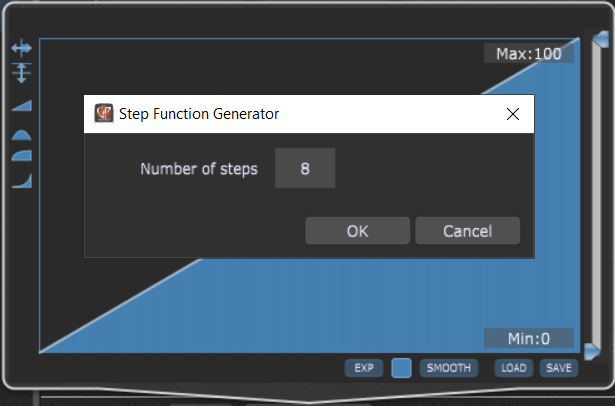 (3) And you've got yourself a nice shaped curve:
~
You can also set Min and Max and repeat the procedure, or vice versa (create steps and then set Min and Max).
~
See one of the possible use cases in this thread.