ops, sorry, running now at 128, which is fine with everything, even with Tantra, but when opening the GUI, I get occasional clicks.
I tried 256 now, then no clicks in Tantra with GUI open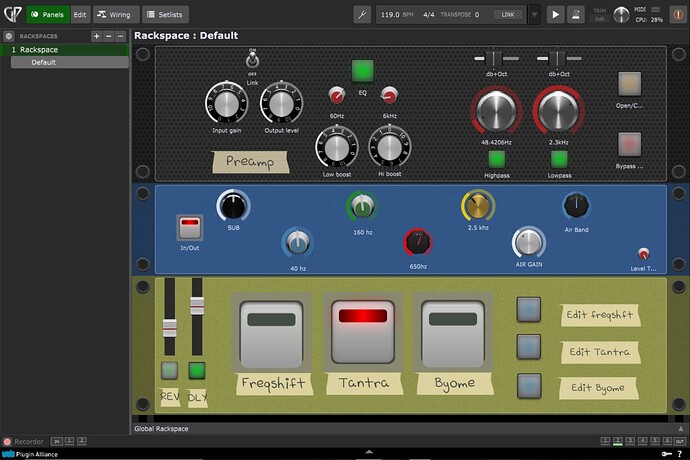 Here you can see the CPU load is 28% (Tantra on, GUI closed)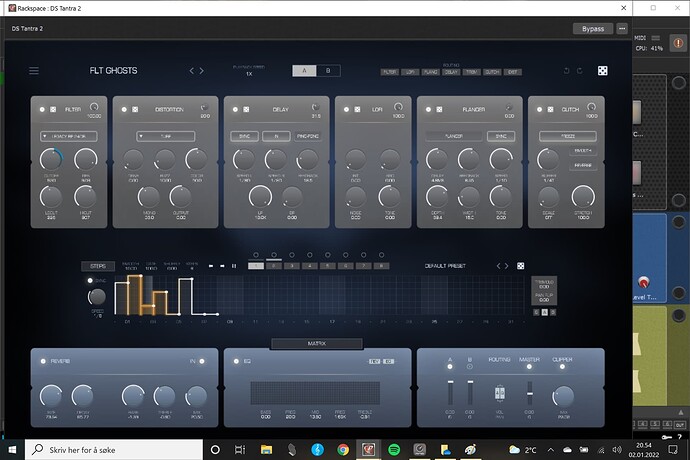 However here CPU load is 41%, occasionally spiking to 48%
Both images are with the 256 buffersize. To me, it's a bit too much of a buffer for it to feel good, 128 works, but I'd love to be able to get down to 64, but it's maybe not possible…
Anyway, thanks for any comments on this.
Frode