I bought Native Instruments Komplete 13 a week ago.
I hope this question can be asked here (I'm not sure if it's a NI of GP question).
I'm using Kontour which I put in a Komplete Kontrol container, see screen shot below.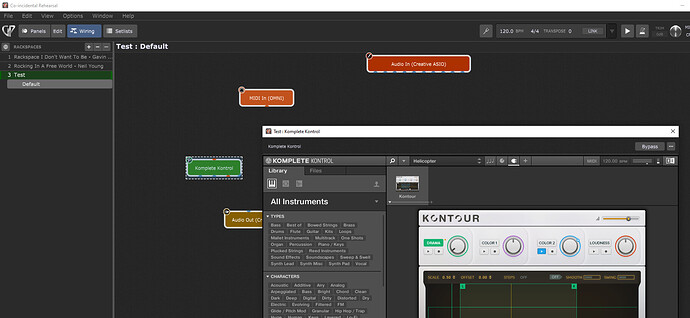 However, I prefer to use the Kontour container (or anything less general than Komplete Kontrol) inside GP. Is this possible?
What I also see is that the Reaktor 6 is also disabled, I'm not sure if this is related (and how to solve that issue).