Sam Lawson (aka Stardog Sam) is a business owner at Stardog Productions and a gigging musician.
In this Stories from the Trenches thread, he reported that Gig Performer had been a revelation for him, after decades of carrying around synths and not having exactly the right sounds based on the limitations of the hardware. With Gig Performer, he could can bring a Vox Continental, Wurlitzer, Hammond and a grand piano to the show and switch to them immediately with zero glitches!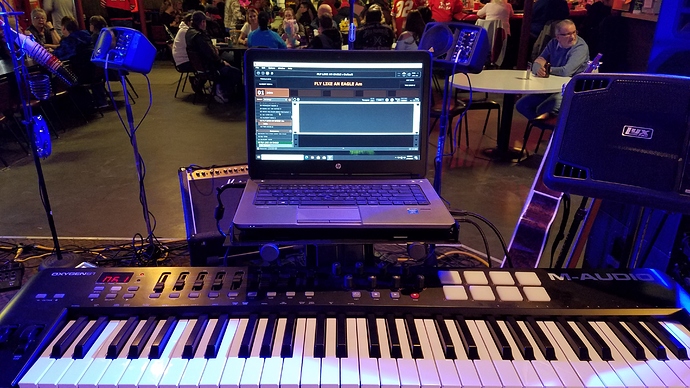 –
In a more recent photo, he's using Arturia Keylab mkII controllers: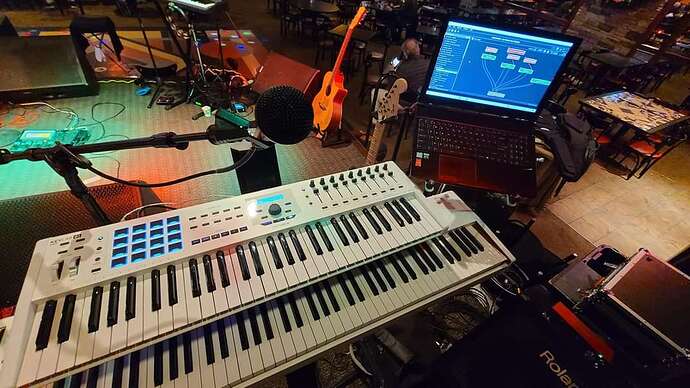 He's been using Gig Performer for over 2 years with zero crashes.
I end with his own quote: You have an outstanding piece of software that has changed my views on live performance forever, and Gig Performer has a customer for life.
–
Learn more: