I'm not a programmer, tried to get into Basic as a kid and found I'm just not exact enough.
When I do programming, I'm usually just modifying other people's scripts.
Started trying to figure out how to randomize plugin parameters with GPscript and started with the example in the manual. What is this error? I literally copied and pasted the example script and modified in a few places to start experimenting. What did I do?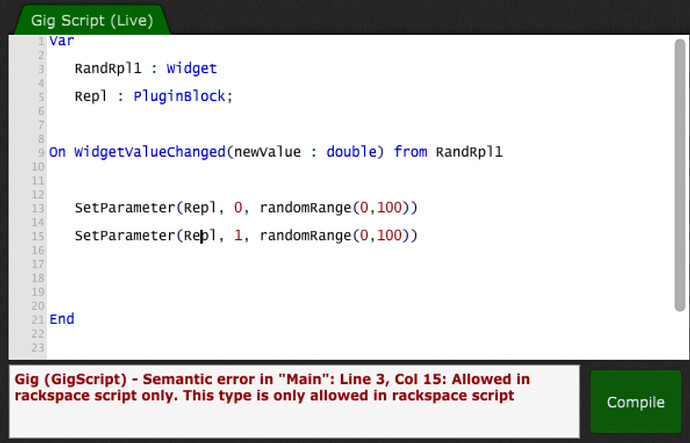 Thank you!