Gig Performer has been nominated for a KVR Audio Reader's Choice Award 2021.
We would of course really love our users to vote for Gig Performer. Please follow the instructions below.
Click on this link: Best Audio and MIDI Software - KVR Audio Readers' Choice Awards 2021
Scroll until " Please Log In to participate! " and click on Log In.
After you log in, scroll down to different sections, i.e. Favorite developer: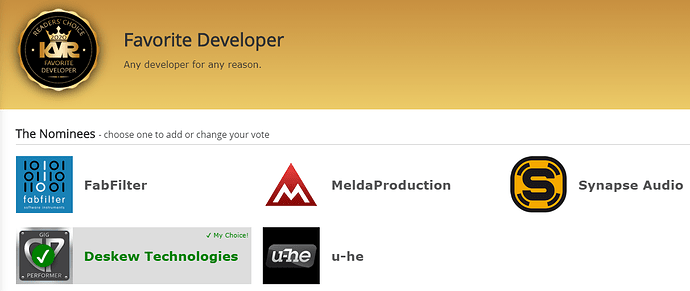 Make sure that you click on Deskew Technologies (if it isn't already ticked)
Navigate to other sections to support Gig Performer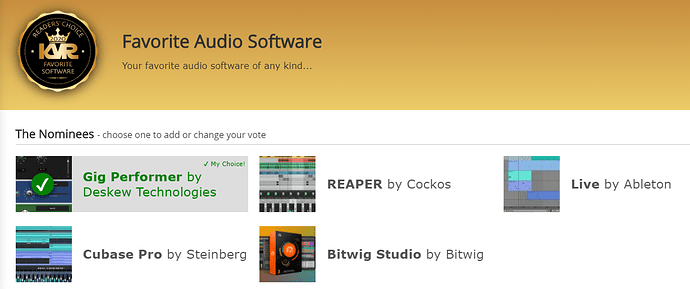 … such as Favorite Audio Software and Favorite DAW for Performance
THANK YOU!!!