Hi all,
Funny quirk. I've made my rackspace using a collection of panels to represent a keyboard.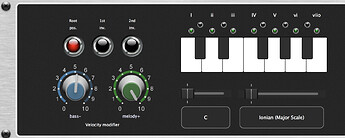 But every time I load it, it changes to this (the black keys drop behind the white ones).

I've already specifically sent the white keys to the back and the black keys to the front, but it keeps forgetting my intentions.
Any ideas?