Ah, yup! My five shorties: Sire U5, Ibanez EHB1000S, G&L Fullerton Deluxe Fallout, Schecter Banshee, Gibson SG.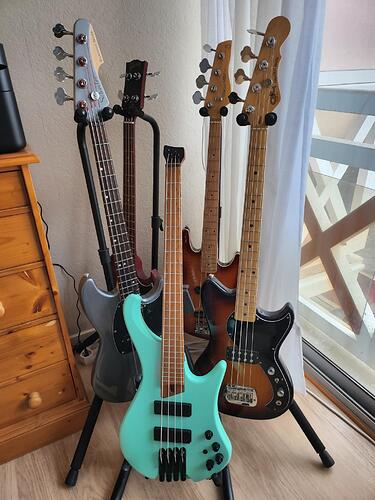 Why is the aqua blue one decapitated?
Just kidding!

Nice collection!
Ibanez calls it "sea foam green". It's my only active bass. It was designed for Roland, the Headless Thompson Gunner.
Look what just showed up! My new König and Meyer 17525 stand for electric (bass) guitars. This thing's rock solid. And look at how much less space it takes up than my old single guitar stands.